Latest Crime & Justice Publications
Policy Exchange
Authored by Rt Hon David Lammy MP, MP for Tottenham and prospective Labour candidate for London Mayor, Taking Its Toll says that an unaddressed property crime pandemic is sweeping Britain. Despite accounting for 75% of all recorded crime, the police and the courts have been turning a blind eye, Lammy states.
Glyn Gaskarth and Charlotte McLeod

Housing associations are being stifled by unnecessary red tape that prevents them from building 100,000 new homes a year – a third of the total housing supply needed to keep up with demand. The government should create a new category of 'Free Housing Associations', that are able to set their own rent policy, choose their own tenants and manage their housing stock with greater autonomy.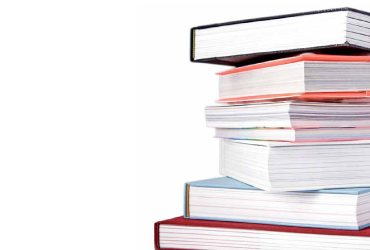 Charlotte McLeod
Written by inner-city crime writer Gavin Knight, The Estate We're In calls for politicians from all parties to pledge to turn around the most deprived council estates within the next decade. The report highlights how decades of neglect and ghettoization have led to acute social problems and, using case studies to extract best practice, draws out the key lessons for policymakers in how to turn around the worst housing estates.
Latest Crime & Justice Blogs
In this post Professor Christopher Forsyth (University of Cambridge) comments on the "double lock" proposals set out in the draft Investigatory Powers Bill, which would require Judicial Commissioners (High Court judges) to approve decisions of the Home Secretary to issue interception warrants.
Glyn Gaskarth, Policy Exchange's Head of Crime & Justice, sets out the case made by David Lammy MP in his recent report for Policy Exchange Low Crime for All. The report calls for a more visible police force, with a greater emphasis on foot patrols in poorer areas.
Glyn Gaskarth, Policy Exchange's Head of Crime & Justice, recounts his experience at the recent Police Federation conference. He argues that – counter to the conference's theme that "cuts have consequences", the police have in fact been able to do more with less, and offers suggestions for ways the police are able to do more still.
Latest Crime & Justice News
Policy Exchange
Mark Wallace, ConservativeHome's Executive Editor, attributes a recent government decision to sell off old inner city prisons to work from Policy Exchange, most recently in our Future Prisonsreport.
Policy Exchange
Police Professional covers Low Crime for All, the latest report from Policy Exchange's London-focussed Capital City Foundation unit, calling for 2,400 more police officers to be 'visible and available' on foot patrol throughout London.
Latest Crime & Justice Events
Latest tweets
REGISTER NOW: Can our Cities come back from Covid? A Lecture by Professor Ed Glaeser to mark the relaunch of Policy Exchange's Liveable London Unit. Chaired by @TrevorPTweets