Latest Crime & Justice Publications
Expanding Payment-by-Results argues that plans to privatise the probation service, underpinned by a 'payment-by-results' mechanism, will only work if the prisons system is wrapped into the reforms and prison governors are directly incentivised to cooperate with the new private and voluntary providers who are due to take over probation services.
In the Public Interest explores the role and responsibility of the Crown Prosecution Service. It says the prosecution service should retain its powers but calls for more transparency and accountability when it comes to measuring the organisation's successes and failures.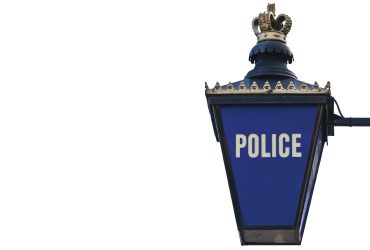 Policing 2020 looks at the landscape of policing over the next ten years, calling for a return to Sir Robert Peel's core principles of crime prevention by restoring the link between the public and the police. The report recommends replacing neighbourhood police officers with new Crime Prevention Officers and the establishment of Citizen Police Academies.
Latest Crime & Justice Blogs
Glyn Gaskarth, Policy Exchange's Head of Crime & Justice, recounts his experience at the recent Police Federation conference. He argues that – counter to the conference's theme that "cuts have consequences", the police have in fact been able to do more with less, and offers suggestions for ways the police are able to do more still.
Glyn Gaskarth, Policy Exchange's Head of Crime & Justice, sets out 6 ways in which the police need to change to maintain their effectiveness against a background of austerity. He proposes changes to the police estate, a greater focus on crime prevention, embracing new technology and increased collaboration with other emergency services.
Glyn Gaskarth, Policy Exchange's Head of Crime & Justice, examines Nick Clegg's recent speech saying that he wants fewer offenders to be sent to jail.
Latest Crime & Justice News
Police Professional covers Low Crime for All, the latest report from Policy Exchange's London-focussed Capital City Foundation unit, calling for 2,400 more police officers to be 'visible and available' on foot patrol throughout London.
Latest Crime & Justice Events
No Results Found
The page you requested could not be found. Try refining your search, or use the navigation above to locate the post.