Latest Crime & Justice Publications
Max Chambers
Expanding Payment-by-Results argues that plans to privatise the probation service, underpinned by a 'payment-by-results' mechanism, will only work if the prisons system is wrapped into the reforms and prison governors are directly incentivised to cooperate with the new private and voluntary providers who are due to take over probation services.
Karen Sosa
In the Public Interest explores the role and responsibility of the Crown Prosecution Service. It says the prosecution service should retain its powers but calls for more transparency and accountability when it comes to measuring the organisation's successes and failures.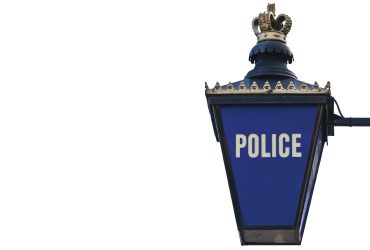 Edward Boyd
Policing 2020 looks at the landscape of policing over the next ten years, calling for a return to Sir Robert Peel's core principles of crime prevention by restoring the link between the public and the police. The report recommends replacing neighbourhood police officers with new Crime Prevention Officers and the establishment of Citizen Police Academies.
Latest Crime & Justice Blogs
In this post Professor Christopher Forsyth (University of Cambridge) comments on the "double lock" proposals set out in the draft Investigatory Powers Bill, which would require Judicial Commissioners (High Court judges) to approve decisions of the Home Secretary to issue interception warrants.
Glyn Gaskarth, Policy Exchange's Head of Crime & Justice, sets out the case made by David Lammy MP in his recent report for Policy Exchange Low Crime for All. The report calls for a more visible police force, with a greater emphasis on foot patrols in poorer areas.
Glyn Gaskarth, Policy Exchange's Head of Crime & Justice, recounts his experience at the recent Police Federation conference. He argues that – counter to the conference's theme that "cuts have consequences", the police have in fact been able to do more with less, and offers suggestions for ways the police are able to do more still.
Latest Crime & Justice News
Policy Exchange
Mark Wallace, ConservativeHome's Executive Editor, attributes a recent government decision to sell off old inner city prisons to work from Policy Exchange, most recently in our Future Prisonsreport.
Policy Exchange
Police Professional covers Low Crime for All, the latest report from Policy Exchange's London-focussed Capital City Foundation unit, calling for 2,400 more police officers to be 'visible and available' on foot patrol throughout London.
Latest Crime & Justice Events