In a major new study for Policy Exchange, Sir Noel Malcolm, leading historian of ideas and Senior Adviser on Human Rights to Policy Exchange, argues that democracy is being eroded by an ever-expanding system of human rights law and condemns the encroachment of the European Court of Human Rights on democratically-elected parliaments. Sir Noel reaches the conclusion that the best way to protect human rights and align this protection with democratically accountable government is for the UK to leave the jurisdiction of the Court. He appeared on the Today programme to debate the issue with Baroness Kennedy of the Shaws QC.
We must do more to protect the indispensable yet insecure internet infrastructure provided by undersea cables, urges Rishi Sunak MP in a new report published by Policy Exchange, Undersea Cables: Indispensable, insecure. 97% of global communications and $10 trillion in daily financial transactions are transmitted not by satellites in the skies, but by cables lying deep beneath the ocean. Undersea cables are the indispensable infrastructure of our time, essential to our modern life and digital economy, yet they are inadequately protected and highly vulnerable to attack at sea and on land, from both hostile states and terrorists.
This new Policy Exchange report, published today — written by Economic and Social Policy Research Fellow, Jonathan Dupont — recommends that the UK should double the proportion of its international aid budget spent on research and development, in order to solve the most pressing global challenges and support the Government's Industrial Strategy. George Freeman MP, Chair of the Conservative Policy Forum, has written a Foreword for the report.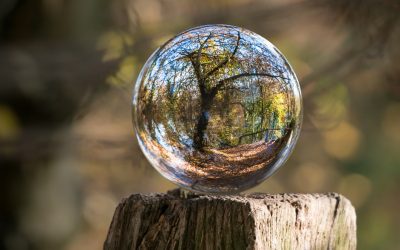 Policy Exchange's Josh Burke comments on the Prime Minister's speech on the environment – the first such speech by a Prime Minister in over ten years. Burke comments favourably, noting the pledges to reduce plastic waste, create a new forest and to make development environmentally sustainable. Funding will remain a challenge for some projects but largely this plan will be welcomed by those who believe in conservation.
The new education secretary should ignore the sudden deluge of tweets and remain focused on his department's urgent issues, writes John Blake in the TES.
Policy Exchange Head of Education John Blake writes an open letter to the new Secretary of State for Education.
A year on from its publication and as Holocaust Memorial Day approaches, Policy Exchange's report The Cost of Doing Nothing: The Price of Inaction in the Face of Mass Atrocities has featured in a HuffPost blog considering whether, and how, the UK should improve its record of interventions overseas.
Policy Exchange's Director of Economics Warwick Lightfoot gave evidence to the House of Commons International Trade Committee on US-UK trade after Brexit. Warwick argued that consumers should be at the heart of trade policy, and that freer trade means more choice and lower prices for them.
Policy Exchange's Chief Economic Adviser Dr Graham Gudgin gave evidence to the House of Lords EU Select Committee on UK-Irish relations after Brexit. Dr Gudgin argued that electronic solutions should be prioritised for the border and argued that securing a free trade agreement with the EU must be a priority.
Thursday, 1 February, 2018




18:00 - 19:30
In his new study for Policy Exchange's Judicial Power Project, Sir Noel Malcolm considers European Human Rights law and finds it wanting. This event will address Sir Noel's critique of European Human Rights law – and his robust conclusion that the UK ought to withdraw from the Convention. Above all it will examine his new approach to the nature of human rights and the place they ought to have in our constitution.
Location
Address:
Policy Exchange, 6th Floor, 8 – 10 Great George St
, Westminster,
London
,
SW1P 3AE
Tuesday, 23 January, 2018




13:00 - 14:00
The expansion of judicial power has gone hand-in-hand with a greater emphasis on judicial independence. The more that judges hold those who exercise political power to account, the greater the emphasis placed on ensuring that judges are equipped—individually and institutionally—to resolve politically sensitive disputes impartially, according to law and free from improper pressure. But there is a risk that the notion of judicial independence will become inflated, squeezing out for example legitimate political criticism of judicial decisions. This seminar explores the definition and proper limits of judicial independence. 
Location
Address:
Policy Exchange, 6th Floor, 8 – 10 Great George St
, Westminster,
London
,
SW1P 3AE
Monday, 22 January, 2018




18:30 - 19:30
This lecture examines recognised or potential spheres of state activity traditionally thought beyond the scope of judicial review, whether by virtue of their character or historical antecedents. This includes the conduct of foreign affairs, economic policy, and the prerogatives of Parliament to punish contempt and to impose sanctions on its members. The lecture reflects on these three spheres in light of the steady growth of the domain claimed for judicial review.
Location
Address:
Policy Exchange, 6th Floor, 8 – 10 Great George St
, Westminster,
London
,
SW1P 3AE