Latest Environment & Energy Publications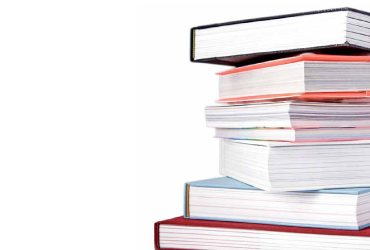 Richard Howard
DECC could save hundreds of millions of pounds and promote more competition and innovation among energy companies by sweeping away swathes of energy quangos at the Spending Review. Currently more than 30 bodies, many with overlapping functions and with an annual cost of £600m a year, govern energy policy, regulations and rules.
Richard Howard and Katherine Drayson

Onshore wind is the most cost effective and scaleable low carbon technology in the UK and should be allowed to continue, albeit with subsidies phased out, if the government wants to decarbonise at least cost to the consumer.
Richard Howard
For too long policymakers have failed to strike the right balance between energy affordability and decarbonising the economy. Ill thought through energy and climate policies have added £120 to the average household energy bill over the past five years. While reducing carbon emissions remains critical, if the government wants to retain support for this goal it must focus on carrying it out in a way that reduces the price of energy bills.
Latest Environment & Energy Blogs
Policy Exchange's Head of Energy and Environment, Richard Howard and Economic & Social Policy Research Fellow, Jonathan Dupont, report on a roundtable Policy Exchange hosted this week with politicians, regulators and leading businesses to look at some of the pressing questions concerning disruptive innovation and regulation.
Richard Howard — Policy Exchange's Head of Energy and Environment — responds to Volvo's announcement that it will only sell electric and hybrid vehicles from 2019 and the news that France is to ban the sales of new petrol and diesel cars by 2040. He asks whether this marks the beginning of the end for the combustion engine.
In a major new report released today, Driving Down Emissions, Richard Howard — Policy Exchange's Head of Energy and Environment — argues that the Government must take more assertive action to tackle the twin problems of greenhouse gas emissions and air pollution from road transport.
Latest Environment & Energy News
Policy Exchange
Richard Howard — Policy Exchange's Head of Environment and Energy — comments on the issue of the need for new power plants
Policy Exchange
Comments from the Guardian and the Daily Telegraph
Richard Howard
Together, a decade of loose public spending, fiscal stimulus and the aftermath of the financial crisis left Britain with the highest deficit in its post war history at 10.2% of GDP. Even half a decade later, that deficit is only half closed, and remains high internationally. Budgeting for Balance looks at the experience of fiscal consolidation so far, and how to approach the remainder of the task.
Latest Environment & Energy Events
Latest tweets from Richard Howard
Problem retrieving data from Twitter