Latest Environment & Energy Publications
Richard Howard
Nearly 25% of all school children in London and 44% of the Capital's workforce are exposed to levels of air pollution that exceed legal and healthy limits. Up in the Air analyses data from over 100 air quality monitoring sites across London. It shows the most polluted parts of the capital currently have levels of Nitrogen Dioxide (NO2) nearly four times the legal limit, with 12.5% of London's total area exceeding the legal limit for NO2, and that deprived areas are more likely to be affected.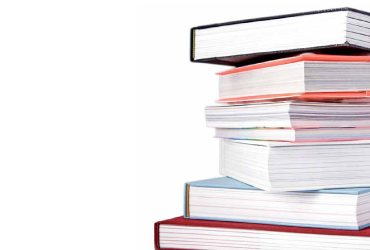 Richard Howard
DECC could save hundreds of millions of pounds and promote more competition and innovation among energy companies by sweeping away swathes of energy quangos at the Spending Review. Currently more than 30 bodies, many with overlapping functions and with an annual cost of £600m a year, govern energy policy, regulations and rules.
Richard Howard and Katherine Drayson

Onshore wind is the most cost effective and scaleable low carbon technology in the UK and should be allowed to continue, albeit with subsidies phased out, if the government wants to decarbonise at least cost to the consumer.
Latest Environment & Energy Blogs
Matt Rooney, Policy Exchange's Energy and Environment Research Fellow – argues that marrying the visions for CCS and hydrogen manufacture could bring multiple benefits to the UK.
Policy Exchange's Energy and Environment unit announces the launch of its new project looking at the opportunities for and barriers to boosting business energy efficiency. Richard Howard and Joshua Burke set out the context for this project, and identify the important questions they will seek to answer.
Matt Rooney — Policy Exchange's Energy and Environment Research Fellow — reflects on the way in which the Government's view that leaving the EU must also mean leaving Euratom has made this previously obscure treaty into a 'political battleground'. Calling for a national discussion about how to withdraw from Euratom smoothly, he posits that this will be the 'first real test of the UK's ability to leave the EU and open up to the world'.
Latest Environment & Energy News
Policy Exchange
The Financial Times has referenced Policy Exchange's report 'Going Round in Circles: Developing a new approach to waste policy following Brexit' in an article entitled 'Recycling industry looks to claw best from Brexit'
Policy Exchange
Watch The Rt. Hon. Greg Clark MP, Secretary of State for Business, Energy and Industrial Strategy deliver a speech and answer questions at Policy Exchange's 'Developing a Modern Industrial Strategy' conference
Policy Exchange
Richard Howard — Policy Exchange's Head of Environment and Energy — comments on the issue of the need for new power plants
Latest Environment & Energy Events
Latest tweets from Richard Howard
Problem retrieving data from Twitter