Latest Environment & Energy Publications
Ed Birkett
Transport is now the UK's biggest source of climate-warming greenhouse gases. While other sectors slash their emissions, cars continue to produce 15% of our annual emissions, and the figure is still rising.
To solve this, the Government plans to ban new petrol and diesel cars by 2035. Here Policy Exchange sets out how this can be achieved, following best international practice.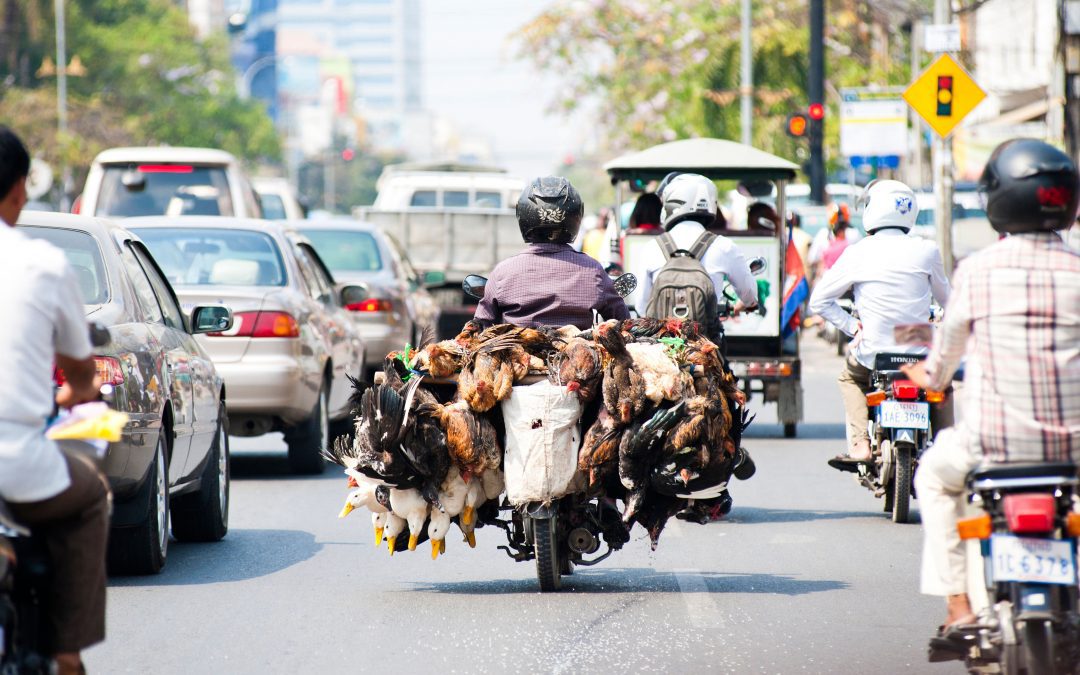 Benedict McAleenan and William Nicolle

Zoonotic pathogens (those that originate in animals) are a growing risk to human populations. There were three times as many outbreaks in the 1990s as in the 1940s, and cases continue to rise. The majority of new infectious diseases originate in animals, including well-known diseases such as SARS, avian flu, Ebola and HIV. Whilst too early to say for sure, it is likely that SARS-CoV2 (the virus that causes COVID-19) originated in bats. Here Policy Exchange examines what is to be done to reduce the threat to human health and the global economy.
Benedict McAleenan
Increasing tree cover in the UK is a matter of land use policy.
This simple fact is often forgotten amid a rush to re-forest Britain through multiple schemes and interventions. This seemingly overlooks the fact that silviculture – the art and science of growing trees – is just one subset of land management.
In the last 25 years, several government-backed new forests have been established or proposed, from the mid-1990s National Forest to the most recent 'Northern Forest', which is to stretch across the North East and North West of England. Though laudable and important (we propose a project of our own in this report), these schemes alone are not sufficient to address more fundamental barriers to tree planting, many of which are the direct results of public subsidies for a particular model of farming.
Latest Environment & Energy Blogs
The Prime Minister's commitment to 40 gigawatts (GW) of offshore wind by 2030 is a huge undertaking that will galvanise industry to redouble their efforts to deploy clean energy projects. However, despite the scale of the ambition and the falling cost of offshore wind, the UK could also be getting more from a range of energy technologies by helping them to work together. 'Hybrid' clean energy projects, such as solar farms working with batteries, have the potential to significantly reduce costs by sharing components, particularly expensive grid connections. Other combinations include wind with hydrogen production or wind with interconnectors.
The next 12 months are hugely important for the UK's energy and environment policy, with the Government preparing to host the COP26 climate conference in in Glasgow in November 2021 and committing to 'Build Back Better' from the Coronavirus pandemic.
Policy Exchange is tracking around 30 milestones for UK energy and environment policies, which we have collated in the timeline below. We plan to update and maintain this timeline with the latest Government announcements, White Papers and consultation documents.
"We believe that in 10 years' time offshore wind will be powering every home in the country." This was the Prime Minister's positive vision for a low-carbon UK that he set out in his Conference speech last week. Rather predictably, this has led to questions about what happens when the wind stops blowing. Not all of this criticism will be in good faith, but there is also a serious point.
Latest Environment & Energy News
Michael Taylor
Farmers should be rewarded for land stewardship and public goods, and removing tariffs will increase consumer choice and keep prices down, helping the poorest most. That was the message Policy Exchange's Economics Research Fellow Michael Taylor gave to the EFRA Select Committee when discussing Farming Tomorrow, our seminal report on opportunities for replacing the Common Agricultural Policy after Brexit.
Matthew Rooney
Policy Exchange's report on Small Modular Reactors featured in a Financial Times article on the challenges faced by the nuclear industry. Energy and Environment Research Fellow Matt Rooney commented that SMRs are "among the best options for meeting the "previously unthinkable levels of new low-carbon electricity" that will be needed in coming years to charge electric vehicles and replace coal and gas".
Warwick Lightfoot
Policy Exchange's Warwick Lightfoot argues in City AM that farming subsidies should be redirected to farmers who enhance the environment and invest in research and development. 
Latest Environment & Energy Events