Latest Environment & Energy Publications
Jack Airey, Gabriel Elefteriu, Sir Stephen Laws, Warwick Lightfoot, Benedict McAleenan, Rupert Reid and Jan Zeber

Unleashing the power of the Union – ideas for new leadership
Jack Airey and Benedict McAleenan

A series of policy ideas for new leadership. Part 1: Housing, Energy and Environment
Joshua Burke and Matthew Rooney

Scotland and North East England offer the best opportunities for successful hydrogen production hubs, while investment in cost-effective hydrogen production technologies – such as electrolysis – would open up export opportunities and address both the Industrial and Clean Growth strategies, according to the new report from Policy Exchange's award-winning energy team, with a Foreword from the first elected Tees Valley Mayor, Ben Houchen.
Latest Environment & Energy Blogs
Related Content Net Zero will face a backlash if it doesn't attain a proper mandate - this election must give it one, argues Benedict McAleenan from Policy Exchange This article was originally published at BusinessGreen.com  Whether its 'Essex man', 'Mondeo man' or...
Emerging middle classes around the world are putting the pressure on the UK to think about how it handles waste. It should invest in innovation to become a world leader.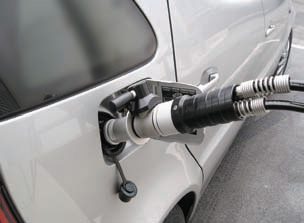 Hydrogen is making headlines again, but is the excitement justified? Josh Burke examines if we are really on the cusp of a 'hydrogen economy' and why the Government is right to target investment at lowering the high cost of producing large volumes of low carbon hydrogen.
Latest Environment & Energy News
Michael Taylor
Farmers should be rewarded for land stewardship and public goods, and removing tariffs will increase consumer choice and keep prices down, helping the poorest most. That was the message Policy Exchange's Economics Research Fellow Michael Taylor gave to the EFRA Select Committee when discussing Farming Tomorrow, our seminal report on opportunities for replacing the Common Agricultural Policy after Brexit.
Matthew Rooney
Policy Exchange's report on Small Modular Reactors featured in a Financial Times article on the challenges faced by the nuclear industry. Energy and Environment Research Fellow Matt Rooney commented that SMRs are "among the best options for meeting the "previously unthinkable levels of new low-carbon electricity" that will be needed in coming years to charge electric vehicles and replace coal and gas".
Warwick Lightfoot
Policy Exchange's Warwick Lightfoot argues in City AM that farming subsidies should be redirected to farmers who enhance the environment and invest in research and development. 
Latest Environment & Energy Events
Latest tweets from Richard Howard
Problem retrieving data from Twitter