Locate police in London Underground ticket offices, says think tank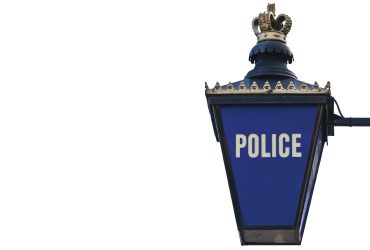 In Boosting London's Frontline Policing, a new report by the Capital City Foundation, the London focused unit at Policy Exchange, Head of Crime & Justice Glyn Gaskarth recommends that some of the, now vacant, London Underground ticket offices be converted into 'Underground Police Points'. This would mean that commuters on the Tube should see a Metropolitan Police presence twice daily helping to boost public confidence in the Police.
Transport for London (TfL) closed their ticket offices in 2015 and they are now looking for partners to redevelop some of these spaces. Police Staff based in the new 'Underground Police Points' would perform the same basic services for victims and members of the general public as they do currently in police front office counters. They would record details of crimes and vehicle accidents, deal with missing persons, store identifiable and valuable lost property, look after victims and witnesses and provide first aid in emergencies.
The ticket offices to be turned into 'Underground Police Points' would be selected based on some, or all, of the four criteria set out below:
1. That Transport for London (TfL) has not already concluded a deal with a commercial partner to develop the ticket office.
2. That the ticket office is located in a high crime area.
3. That the area has been subject to Police Front Office Counter closures.
4. That the ticket office is located on one of the tube lines that will be open 24 hours when the Night Tube is introduced.
The report says that there would be no spatial constraints, given the average size of a London Underground ticket office is 50 metres squared -slightly bigger than the average new one bedroom flat. Establishing new 'Underground Police Points' in London Underground Tube Stations would help the police maintain a visible presence across London following the closure of sixty-three Police Front Office Counters between 2013 and 2016.
This idea should be piloted in between ten to fifteen different underground stations to establish the costs and impact of this measure. A range of different designs could be piloted to make the new 'Underground Police Points' more open and accessible than the old ticket offices that they will replace. The pilots would include new 'Underground Police Points' run on the same basis as Police Front Office Counters and some that would operate on the same basis as the new Contact Points the Metropolitan Police have developed. TfL staff would still operate in tube stations to respond to travel related enquiries.
A key benefit of this proposal is that it would mean separating custody suites from police front office counters, this would prevent the public from having to interact with criminals in the police station. The Police already deliver some of their services from shared facilities using the transport network. For example, Contact Points are already in Archway and Tufnell Park London Transport Stations.
Glyn Gaskarth, author of the report, said:
"Underground Police Points would dramatically increase the visibility of the police. The tube station is a more easily identifiable landmark than the local supermarket, town hall or library. Millions of Londoners would feel reassured to see the police at least twice a day travelling to and from work."
For media enquiries please contact Nick Faith on 07960 996 233