Latest Government & Politics Publications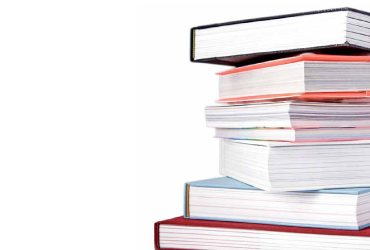 Robert McIlveen and Natalie Evans

Local Seats for Local People? finds that the Boundary Review process in the UK is inefficient and produces undemocratic results. The report sets out proposals which will drastically reduce the time taken to conduct a review, depoliticise the process and ultimately improve representation.
Robert McIlveen
Paul Goodman writes for Policy Exchange on what it is that we want from our MPs, at a time when the whole political class has rarely been held in lower esteem.
Policy Exchange
In the first part of a major study into local government financial reform, Policy Exchange examines the history of local government funding in England and Wales, from feudalism through the Victorian period to present day. The authors show how the contemporary system of highly centralised control is a product of the government's desire to maintain uniformity and fiscal discipline.
Latest Government & Politics Blogs
Dr Austen Morgan, a barrister in London and Belfast, one of the UUP's talks team for the Belfast Agreement and author of The Belfast Agreement: a practical legal analysis, explains why Sinn Fein leader Gerry Adams was wrong when he told the Prime Minister that any agreement with the Democratic Unionist Party (DUP) would be in breach of the Good Friday Agreement.
Jeffrey Dudgeon – co-founder of the gay rights movement in Northern Ireland and author of 'Roger Casement:The Black Diaries' — sits on Belfast City Council with the DUP. As a long time political and cultural opponent of their approach, he finds them to be surprisingly flexible in practice on gay rights and other social issues. Policy Exchange Director Dean Godson, author of Himself Alone: David Trimble and the Ordeal of Unionism, writes for the Sunday Times on the wider issues round the Conservative Party's relations with the DUP.
'I have done a terrible, terrible thing. I have voted Labour for the first time. My father and grandfather would turn in their graves, but I was worried about my pension. All I have is my house and the state pension that I manage on.' These were the words of a typical voter – who had initially pledged Conservative – when she was reminded by Tory canvassers to vote last Thursday evening in a marginal constituency in Plymouth; later that night, the seat changed hands, from Conservative to Labour. Many things went wrong for the Prime Minister and the Conservative Party in this General Election — so what, asks Warwick Lightfoot, Director of Research at Policy Exchange, are the lessons that can be taken from this voter's change of heart?
Latest Government & Politics News
No Results Found
The page you requested could not be found. Try refining your search, or use the navigation above to locate the post.
Latest Government & Politics Events
With Nick Williams, Lloyds Banking Group; Hopi Sen, Labour Blogger; Katie O'Donovan, Google; and Steve Hughes, Policy Exchange.
August 18, 2015
We are delighted to be hosting Rt Hon John Bercow MP, Speaker of the House of Commons, for a speech on the ongoing drive to modernise the House of Commons.
We have now moved to a point where the key question for natural capital is not 'if' but 'how' to implement it into policymaking. This event will examine how natural capital be should quantified; how it can be built into government & business decision-making; how it will influence wider policy; and how investments in natural capital can be paid for.