Latest Government & Politics Publications
Dr Michael Pinto-Duschinsky
Electoral Omission highlights how the administration of elections in the UK remains dangerously inefficient and open to fraud and predicts that there will be up to 15.5 million errors on the UK's electoral registers at the time of next year's General Election. The report recommends the introduction of targets for the maximum number of omissions and errors in the electoral register and annual checks to measure accuracy, along with small council tax rebates to encourage people to complete and return their voter registration forms.
Neil O'Brien
Is there a north-south divide political divide? A major study into public attitudes – Northern Lights – examines the new political and social geography of England. The research finds that the way people vote is less and less determined by their social class, and more by how they think the government is performing and their attitudes to controversial issues like migration and crime.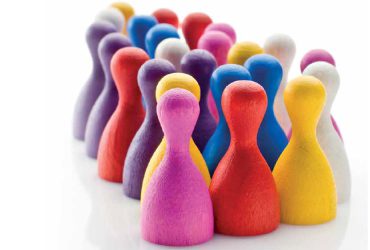 Lynne Middleton and Dr Michael Pinto-Duschinsky

Reforming Public Appointments shows that equality policies set up under the last government are failing to promote people from working class communities to public office. It calls for an extension of the entire equalities policy to increase representation of people from routine and manual occupational backgrounds, and for greater transparency about the membership of interviewing panels for public appointments.
Latest Government & Politics Blogs
Rebecca Lowe Coulson — Policy Exchange's State and Society Research Fellow — reflects on the way in which the escalating rate of VC pay seems neatly emblematic of the pressing questions the Higher Education sector is facing. Policy Exchange is currently undertaking work on this topic, with a report due out in the autumn to coincide with the start of the new academic year.
Dr Graham Gudgin – Policy Exchange's Chief Economic Adviser, former Director of the Northern Ireland Economic Research Centre, and Special Advisor to the Northern Ireland First Minister from 1998-2002 – examines the deal signed this week between the Conservative Government and the DUP, and argues that Scottish nationalist criticism of extra spending in Northern Ireland is hypocritical and misplaced.
John Blake — Policy Exchange's Head of Education and Social Reform, a self-proclaimed Corbynsceptic – considers the remarkable success of Jeremy Corbyn in the 2017 general election, exploring the ingredients which made up Jeremy's "marvellous medicine".
Latest Government & Politics News
Web Administrator
The Spectator's Isabel Hardman covers Policy Exchange's event with John Bercow, Speaker of the House of Commons. The Speaker set out his thoughts on how PMQs could be improved (beyond better behaviour from MPs), including a longer session and a mix of open and substantive questions from MPs.
Latest Government & Politics Events