Latest Environment & Energy Publications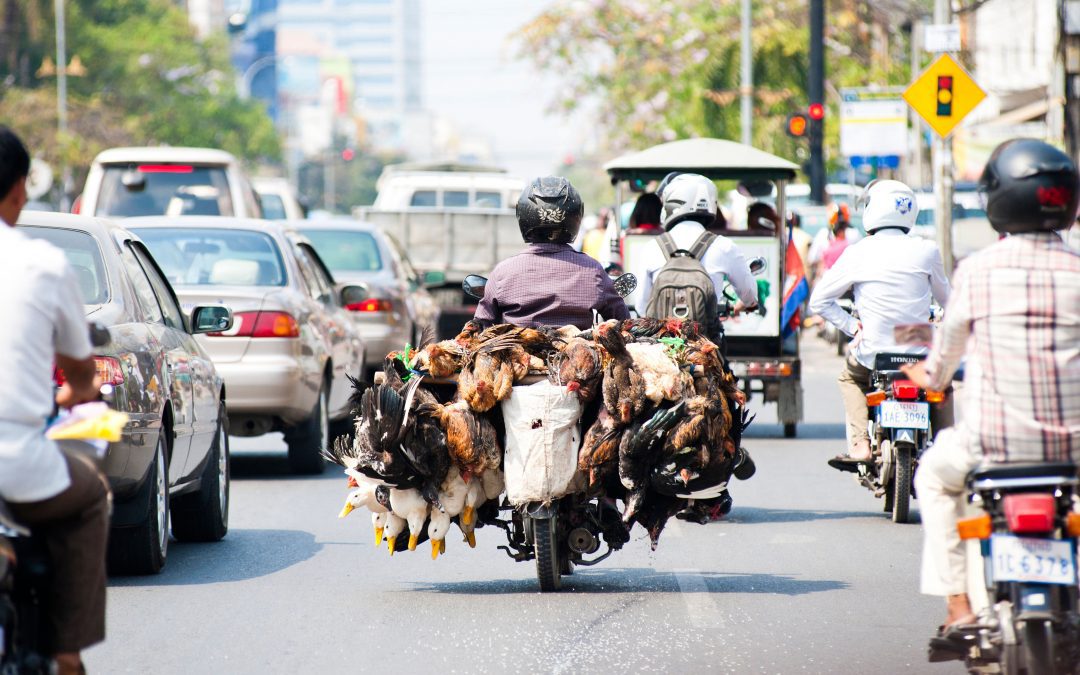 Benedict McAleenan and William Nicolle

Zoonotic pathogens (those that originate in animals) are a growing risk to human populations. There were three times as many outbreaks in the 1990s as in the 1940s, and cases continue to rise. The majority of new infectious diseases originate in animals, including well-known diseases such as SARS, avian flu, Ebola and HIV. Whilst too early to say for sure, it is likely that SARS-CoV2 (the virus that causes COVID-19) originated in bats. Here Policy Exchange examines what is to be done to reduce the threat to human health and the global economy.
Benedict McAleenan
Increasing tree cover in the UK is a matter of land use policy.
This simple fact is often forgotten amid a rush to re-forest Britain through multiple schemes and interventions. This seemingly overlooks the fact that silviculture – the art and science of growing trees – is just one subset of land management.
In the last 25 years, several government-backed new forests have been established or proposed, from the mid-1990s National Forest to the most recent 'Northern Forest', which is to stretch across the North East and North West of England. Though laudable and important (we propose a project of our own in this report), these schemes alone are not sufficient to address more fundamental barriers to tree planting, many of which are the direct results of public subsidies for a particular model of farming.
Jack Airey, Gabriel Elefteriu, Sir Stephen Laws, Warwick Lightfoot, Benedict McAleenan, Rupert Reid and Jan Zeber

Unleashing the power of the Union – ideas for new leadership
Latest Environment & Energy Blogs
The Prime Minister's commitment to 40 gigawatts (GW) of offshore wind by 2030 is a huge undertaking that will galvanise industry to redouble their efforts to deploy clean energy projects. However, despite the scale of the ambition and the falling cost of offshore wind, the UK could also be getting more from a range of energy technologies by helping them to work together. 'Hybrid' clean energy projects, such as solar farms working with batteries, have the potential to significantly reduce costs by sharing components, particularly expensive grid connections. Other combinations include wind with hydrogen production or wind with interconnectors.
The next 12 months are hugely important for the UK's energy and environment policy, with the Government preparing to host the COP26 climate conference in in Glasgow in November 2021 and committing to 'Build Back Better' from the Coronavirus pandemic.
Policy Exchange is tracking around 30 milestones for UK energy and environment policies, which we have collated in the timeline below. We plan to update and maintain this timeline with the latest Government announcements, White Papers and consultation documents.
"We believe that in 10 years' time offshore wind will be powering every home in the country." This was the Prime Minister's positive vision for a low-carbon UK that he set out in his Conference speech last week. Rather predictably, this has led to questions about what happens when the wind stops blowing. Not all of this criticism will be in good faith, but there is also a serious point.
Latest Environment & Energy News
Joshua Burke
Policy Exchange Energy and Environment Research Fellow Joshua Burke writes for Business Green with some recommendations for how the Chancellor, Phillip Hammond, should focus his attention for a low-carbon transition.
Policy Exchange
Policy Exchange hosted top experts from industry and Parliament for a debate on the future of Britain's electricity system and the potential role of small modular nuclear reactors in meeting our energy needs. Rachel Reeves MP (Chair of the Business, Energy and Industrial Strategy Committee) introduced our distinguished panel of speakers including Rt Hon Lord Howell of Guildford (former Secretary of State for Energy), Harry Holt (President of Rolls-Royce Nuclear) and Dr Jenifer Baxter (Head of Energy and Environment at the Institution of Mechanical Engineers). Lord Howell's comments on the opportunities Brexit presents for nuclear research were covered by the Telegraph.
Policy Exchange
Following his blog on the subject earlier this year, Richard Howard – Policy Exchange's Head of Environment & Energy – talked to BBC Wales about the Government's delay in responding to Hendry report on the proposed Swansea Bay Tidal Lagoon.
Latest Environment & Energy Events