Latest Crime & Justice Publications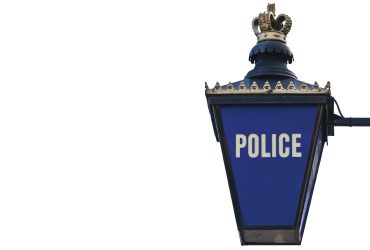 Glyn Gaskarth
Today Glyn Gaskarth, Head of Crime & Justice at Policy Exchange, suggests locating police officers in recently closed London underground ticket offices.
Policy Exchange
The crime rate is not low. Crime can be reduced further and this will benefit everyone but especially the most vulnerable. More police patrolling London's streets will deliver less crime.
Policy Exchange
Authored by Rt Hon David Lammy MP, MP for Tottenham and prospective Labour candidate for London Mayor, Taking Its Toll says that an unaddressed property crime pandemic is sweeping Britain. Despite accounting for 75% of all recorded crime, the police and the courts have been turning a blind eye, Lammy states.
Latest Crime & Justice Blogs
Policy Exchange Chairman David Frum discusses the rise and fall of violence in America with criminal-justice scholar Barry Latzer.
Former First Parliamentary Counsel Sir Stephen Laws describes how judicial review of policy has a chilling effect on political decision making, diminishing democratic accountability.
In this post Rebecca Elvin reflects on the separation of powers in the UK constitution and argues that politicians, rather than judges, are best placed to determine the public interest.
Latest Crime & Justice News
Policy Exchange
In a recent column for The Telegraph, entitled 'A diversity of opinions, more than of cultures, is what we need in the judiciary' Charles Moore referenced the work of Policy Exchange's Judicial Power Project in relation to the recent Supreme Court judgement.
Policy Exchange
In an interview with Andrew Gimson for ConservativeHome, Tugendhat reflects at length on his work with Policy Exchange on meretricious litigation against the armed forces, and how this has recently been taken up by the Prime Minister.
Glyn GaskarthRead The Article The Evening Standard reports on Policy Exchange's latest report Commuter Cops. "Scotland Yard's ability to respond to a terror attack is being threatened by sky-high property prices forcing thousands of officers to become "commuter cops"...
Latest Crime & Justice Events