Latest Crime & Justice Publications
Glyn Gaskarth and Charlotte McLeod

Housing associations are being stifled by unnecessary red tape that prevents them from building 100,000 new homes a year – a third of the total housing supply needed to keep up with demand. The government should create a new category of 'Free Housing Associations', that are able to set their own rent policy, choose their own tenants and manage their housing stock with greater autonomy.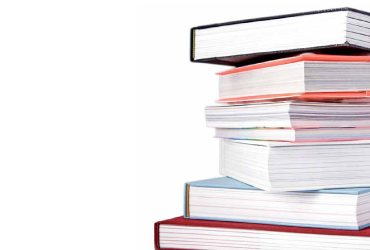 Charlotte McLeod
Written by inner-city crime writer Gavin Knight, The Estate We're In calls for politicians from all parties to pledge to turn around the most deprived council estates within the next decade. The report highlights how decades of neglect and ghettoization have led to acute social problems and, using case studies to extract best practice, draws out the key lessons for policymakers in how to turn around the worst housing estates.
Charlotte McLeod, Max Chambers and Ruth Davis

Future Courts calls for magistrates to dispense justice inside police stations at peak times – including evenings and weekends – and be put in charge of the administration of out-of-court disposals, as part of a radical drive to speed up the operation of the criminal justice system.
Latest Crime & Justice Blogs
Policy Exchange Chairman David Frum discusses the rise and fall of violence in America with criminal-justice scholar Barry Latzer.
Former First Parliamentary Counsel Sir Stephen Laws describes how judicial review of policy has a chilling effect on political decision making, diminishing democratic accountability.
In this post Rebecca Elvin reflects on the separation of powers in the UK constitution and argues that politicians, rather than judges, are best placed to determine the public interest.
Latest Crime & Justice News
Policy Exchange
In a recent column for The Telegraph, entitled 'A diversity of opinions, more than of cultures, is what we need in the judiciary' Charles Moore referenced the work of Policy Exchange's Judicial Power Project in relation to the recent Supreme Court judgement.
Policy Exchange
In an interview with Andrew Gimson for ConservativeHome, Tugendhat reflects at length on his work with Policy Exchange on meretricious litigation against the armed forces, and how this has recently been taken up by the Prime Minister.
Glyn GaskarthRead The Article The Evening Standard reports on Policy Exchange's latest report Commuter Cops. "Scotland Yard's ability to respond to a terror attack is being threatened by sky-high property prices forcing thousands of officers to become "commuter cops"...
Latest Crime & Justice Events